Building digital organizations across the region
Going the extra mile for our clients Spectrum Networks is proud to have been recognized as a global leader for our brand value, and for our reputation within and across the industries in which we operate. 
Our leadership is often acknowledged by leading financial publications, professional and government organizations, and other institutions around the world.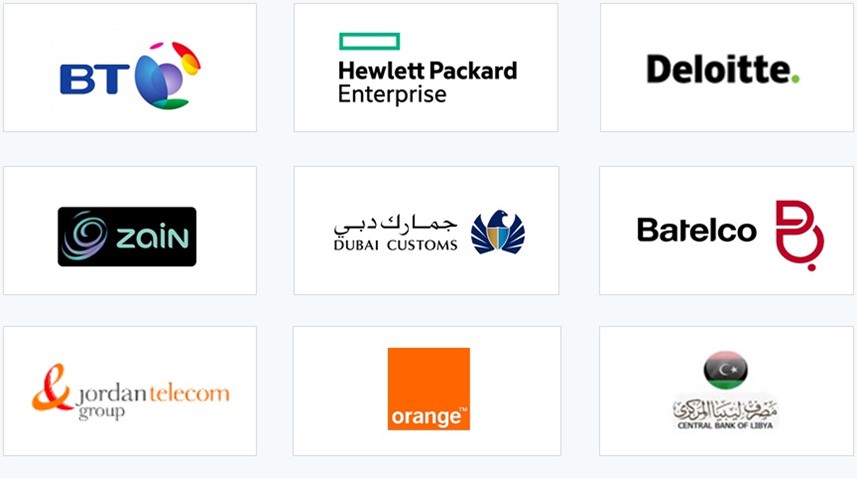 Testimonials
Deepak Shrestha
Director, Subisu Cable Net Pvt Ltd. Nepal
"Spectrum has been invaluable in consulting
and implementation projects with us. I highly
recommend Spectrum's services to anyone
either looking to start a new business or take
their existing business to the next level."
Vaibhav Pandit
Business Unit Head, Exclusive Networks
"We would like to thank spectrum team for support over the years!! Spectrum is our preferred partner for our Training & implementation requirements. We always look forward for your support for training for our internal employees as well as training our customers as well. We would like you to continue the support in coming years as well, Thank you once again!!"
Shashikant Pol
National Manager Pre-Sales, Ingram Micro
"We at Ingram are very pleased to have such a competent consulting partner in Spectrum Networks. We have developed a great relationship with Spectrum and their inputs have been really valuable to us. We definitely recommend Spectrum for their expertise and experience into professional services."
Kijush Maharjan
Principal Network Engineer, Worldlink Communications Ltd.
"They have the best instructors to train
on Juniper Networks and have been
providing trainings and supportive
assistance to our Technical team."
Vikas Singh
Systems Manager, BITS PILANI
"Spectrum Networks Solutions has been an invaluable partner who have assisted us to setup the campus wide network and implementation of identity based access control using Pulse Secure They have highly competent resources to implement enterprise class network and services."
Suresh Kumar PP
Managing Director, KCCL (Kerala Communicators Cable Limited)
"It is more than just a stepping stone to get ahead, the Juniper training offered can literally allow a person to change career fields, effortlessly. And the staff helps all along the way. They have many locations and it is convenient to train from home as well. I have been to multiple Juniper training and I really enjoy the trainers."
Kedar Joshi
ex. Head Alliances, Inspira Enterprise
"We used Spectrum training services to train our employees as well as some of our existing high touch customers and I am glad to say that it was the most professional experience with them. One can also bank on their wide ranging services apart from trainings. Our association with them helped us in more ways than one."
Destin Joy
Lead Architect, UST Global
"The training was well executed by Spectrum,
The session was very interactive and interesting.
The instructor was knowledgeable and handled
all questions in a very capable way."
Ashish Dosar
Group Product Manager, Redington
"Amazing and hospitable training team, remembered my childhood days. Trainers are very competent and accommodating to ensure efficient and practical delivery of knowledge. I would recommend these guys any day for anyone who is seriously considering taking up Juniper certification training. Nice job done Team Spectrum."
Nishar Kanakkayil
IT Operations Director, Anham FZCO
"Myself and my team were very happy with the training delivery by Spectrum both online and Classroom. The content of the trainings were very helpful for my team, which I am sure they will put to good use in their daily work. Their trainers were competent and very helpful."
Tushar Pandey
Project Director - Railways Project, HFCL Group
"Spectrum has been the go-to organization for our consulting requirements owing to their knowledge, experience & competence. Their domain coverage is widespread & they serve their clients with utmost professionalism. It has been a pleasing partnership & we positively recommend Spectrum to any business!"
Mohammad Smadi
Head of Operating Systems Department, Ministry of Media, KSA
"We always choose Spectrum as our
preferred learning partner because
of their professional trainers and the
variety of the available courses."
Muzaffer Azam
Operations Manager - IT Services, Saudconsult
"I would recommend Spectrum any day since I am very impressed with the training I have attended so far. The Spectrum training portal is a very useful tool for candidates to prepare themselves for the respective certification exams. The trainers are well informed and helpful too."
Sonia Sharma
General Manager, Targus Technologies
"Spectrum has been an amazing learning partner
for us and a true value add for our customers so far,
and we are proud of the association with them as
our extended arm."
Abilash K A
Network Team Leader, Almarai Company
"The training was well executed using the MS Teams platform during this Covid crisis situation, instructor was knowledgeable and handled all questions in a very capable way. I was particularly impressed with the Spectrum training portal which helped me immensely with clearing my certification exam through it's free practice assessments."